Summer Lovin' With The iFit Whole30® Grilled Chicken Shawarma Recipe
Summer is here and calls for an abundance of pool parties, beach trips, and all-you-can-eat barbeques. Although these sunny festivities are great fun, they can also wreak havoc on the waistline with the full range of junk foods and high-calorie drinks that are involved. So, to complement and avoid destroying all of your winter progress with your diet, iFit has created an easy, yet delicious, Whole30® Grilled Chicken Shawarma recipe. Trading in the pita bread for a lettuce wrap and using a Whole30® compliant ranch dressing instead of a heavy yogurt will ease your summer cravings and still be a party favorite!

Whole30® Grilled Chicken Shawarma Recipe
Ingredients:
1 pound chicken breast tenders
1 head romaine lettuce
1/2 cup pico de gallo
1/2 cup Whole30® Tzatziki Sauce (recipe below)
Marinade: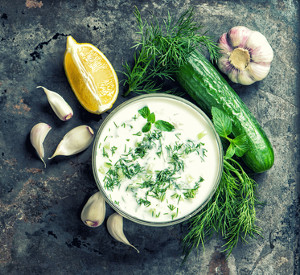 1 cup ranch (Whole30® compliant)
2 teaspoons coriander
2 teaspoons cumin
2 teaspoons paprika
1 teaspoon garlic
1 teaspoon turmeric
1/2 teaspoon freshly ground black pepper
1/2 teaspoon cinnamon
1/2 teaspoon ground ginger
1/4 teaspoon cayenne pepper
Whole30® Tzatziki Sauce:
1/2 cup minced cucumber
1 cup Whole30® compliant ranch
2 teaspoons red wine vinegar
2 teaspoons fresh lemon juice
1 teaspoon dried dill
1/2 teaspoon garlic powder
Freshly ground black pepper
You can find cooking directions and nutritional facts here.
For more fun and healthy recipes, check back on the ProForm Blog!
DISCLAIMER: This post is not intended to replace the advice of a medical professional. The above information should not be used to diagnose, treat, or prevent any disease or medical condition. Please consult your doctor before making any changes to your diet, sleep methods, daily activity, or fitness routine. ProForm assumes no responsibility for any personal injury or damage sustained by any recommendations, opinions, or advice given in this article. Always follow the safety precautions included in the owner's manual of your fitness equipment. 
IFIT DISCLAIMER: iFit requires an internet connection and wifi to function.  You will be required to provide your credit card information upon sign-up for iFit. Your Commitment Period may be month-to-month or twelve (12), eighteen (18), or thirty-six (36) months, depending on your agreement. Terms shall apply to your iFit use and subscription during your Commitment Period and any subsequent Renewal Term. Unless you cancel your account or notify us at least twenty four (24) hours prior to the expiration of your commitment period that you do not wish to renew your subscription, your iFit subscription will automatically renew for an additional month, one (1) year, or two (2) year period, as applicable, for the same duration as your initial commitment period ("The Renewal Term"), and you authorize us to bill the then-applicable membership fee and any taxes to the payment method we have on record for you. 
Sources:
https://www.proform.com/blog/burn-belly-fat-exercise-bike/
https://www.ifit.com/blog/whole30-grilled-chicken-shawarma/