iFIT Community: Support, Motivation, And Home Workouts
UPDATED, September 3, 2021
With everything up in the air right now within our personal and professional lives, there has not been a better time for us to come together to help support and motivate each other to be healthy and active in order to stay sane.

Luckily, the iFIT Community provides a safe space that you can count on for support and motivation from other members just like you. The kind of support from these peers and coaches alike can provide you with the right comfort and motivation that may be much needed just now. 

Let's take a serious look how this social support from the iFIT Community can help you more than you think and in more ways than one. Meeting your fitness goals is one thing; having the support system inside and outside of your home gym is another. With the iFIT Community, you're never alone!



How Your iFIT Community Support System Can Help Your Overall Health And Lifestyle
According to Mayo Clinic, the lack of social bonds can lead to loneliness and even an increased risk of both mental and physical health problems. In fact, research has demonstrated a link between social isolation, poor mental, and heart health with the lack of social support. 
Benefits associated with positive social support include improving cardiovascular and mental health, an increasing ability to cope with stressful situations, promoting positive lifestyle habits, and enhancing self-esteem.
Knowing these benefits, you will find that the members within the iFIT Community are capable of  demonstrating just that. These members are so supporting, uplifting, and forthcoming with their ideas, dreams, and accomplishments with living healthier lifestyles even while being in quarantine.  
The Kind Of Support The iFIT Community Provides
Even though you may enjoy your home workouts by yourself sometimes, you can embrace the comfort of knowing that you never need to strive alone. Joining the iFIT Community family is just the start of it. From there, you will experience an active and vibrant community involving friendly competition with iFIT challenges, workouts, encouragement, and much more!
Enjoy a positive community of people with similar goals to your own, and take advantage of other member's experiences to learn more about the unique qualities of various trainers and programs. This provides you an easy way to get to know the workouts and trainers you're about to work out with before you actually dedicate your time to them. 
Best of all, you can enjoy a sense of family within the diverse, worldwide platform. The vast population of iFIT members offers inspiration, information, and of course, motivation from people all over the world. People you may never have come across in your lifetime are now within your space of the iFIT Community.  
An ever-evolving conversation involving members and iFIT trainers sharing their experiences and introducing new workouts, as well as staying up-to-date with success stories is known as the Official iFIT Member Page on Facebook. With a community of over 141,000 members, you're bound to feel supported, motivated, and ready to conquer your fitness goals.
Finding Your Motivation Within iFIT
Even with all the support that is out there, you may find maintaining a strong support system challenging sometimes. This can depend on your motivation level at that moment in time, your current mood, or your physical state. At other times, your friends, family, and peers may offer you plenty of support but not the kind you need to meet certain goals that you have established for yourself.
In order to stick to your health goals, you may need to explore what motivates you the most. And as all people have unique qualities and wants, you shouldn't assume that you're motivated in exactly the same way as your family and friends.
For instance:
Intrinsic Motivation: In this case, the activity serves as its own reward. Your curiosity is your driving force, allowing yourself to get into the flow of enjoying what you're doing because it feels physically and mentally rewarding.

Extrinsic Motivation: Extrinsic motivation stems from rewards––the rewards being external factors that drive this kind of motivation––such as money, praise, or fame.
Both of these types of motivation can benefit you in some way; however, according to Positive Psychology, intrinsic motivation tends to produce better long-term results. You'll be more motivated if you enjoy the activity and see it as a reward in itself. On the flip side, extrinsic motivation is more appropriate for those who are engaging in activities that they find to be uninteresting––focusing more so on the reward in the end.
Following the idea of intrinsic motivation, iFIT creates communities and workouts that are driven by entertainment and results. Each workout is meant to keep you motivated––from the type of coaches down to the workouts, each is chosen and designed with you in mind. We want to help you to succeed and continue to succeed long-term.     
Nurturing Your Relationships
In order to continue to nurture yourself, as well as support and motivate your fellow iFIT members, it is important to regularly participate within the iFIT Community. After all, this is your platform to use for your own personal support and motivation. It's best to participate in making this a positive and supportive space for others too. 
Mayo Clinic offered some very practical advice about supporting social support systems and nurturing your relationships:
Stay Connected: Being responsive shows others that you care. Try leaving supportive feedback on other people's posts. Perhaps share how their story positively motivates you in some way.

Be A Good Competitor: A little friendly competition can be very motivating, however, not when there are any negative feelings. Jealousy and ill will is not allowed within the iFIT Community. Good vibes only!

Listen And Learn: Take the time to listen and let members know that you care and value them. Give additional support if you notice it's needed.

Show Appreciation: Try to thank others for their efforts in supporting and motivating you. Saying a little can go a long way for others. 

Be Active: Actively participate in iFIT challenges. Your participation may promote a domino effect and motivate others to join you. 
In other words, it's just like your parents probably told you when you were a child. If you want good friends, you should strive to be one.
Fuel Your Motivation With iFIT Global Workouts 
Besides the supportive community of peers, the most invigorating and motivating feature of iFIT are the amazing workouts that you won't find anywhere else. These energizing workouts are led by world-class personal trainers in locations around the world––checking off the top destinations on your travel bucket list in less time than taking a plane and setting up accommodations everywhere.  
You won't be lacking motivation with the following iFIT global workouts that have proven to be some of the most popular with our members. For new users, try iFIT for 30 Days and explore iFIT global workouts today before signing up.
Work Out In Costa Rica
Costa Rica Walking Series With John Peel
Work Out In Portugal And Morocco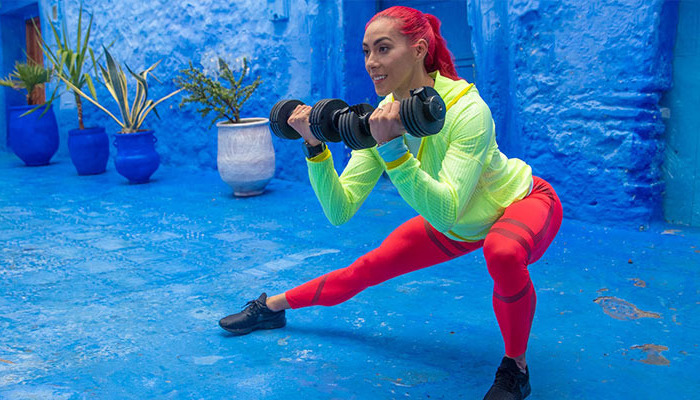 Iberian Total-Body Training Series With Hannah And Paulo In Portugal And Morocco
Work Out In Spain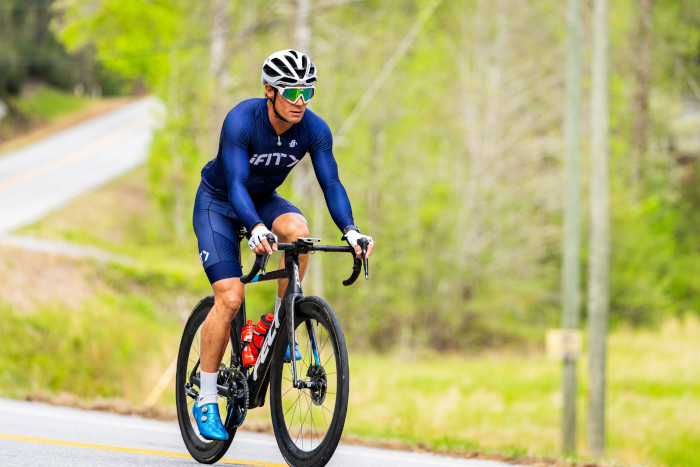 Mallorca Performance Series With Travis McCabe In Spain
You can also get your family involved with this kid-friendly* iFIT workout:
Kid-Friendly Workout In Canada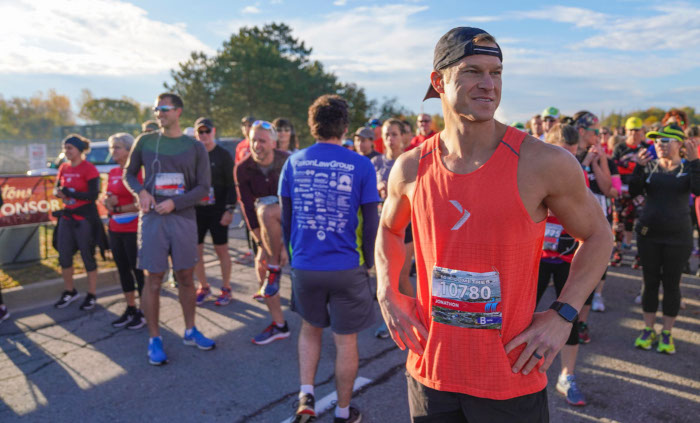 Conclusion
The ProForm and iFIT relationship continues to promote a healthy lifestyle and support, as well as motivate as many people as we can. And with quality home equipment with innovative technology, the support and motivation is endless!
DISCLAIMER: This blog post is not intended to replace the advice of a medical professional. The above information should not be used to diagnose, treat, or prevent any disease or medical condition. Please consult your doctor before making any changes to your diet, sleep methods, daily activity, or fitness routine. ProForm assumes no responsibility for any personal injury or damage sustained by any recommendations, opinions, or advice given in this article. Always follow the safety precautions included in the owner's manual of your fitness equipment. Shipping times are dependent on in-stock inventory and delivery timeframes may vary. Make sure to check the website for any specific delays in delivery and shipping. *Children under 16 should not be on, around, or use ICON fitness equipment for safety reasons. See user's manual.
IFIT DISCLAIMER: iFIT requires an internet connection and Wi-Fi to function.  You will be required to provide your credit card information upon sign-up for iFIT. Your Commitment Period may be month-to-month or twelve (12), eighteen (18), or thirty-six (36) months, depending on your agreement. Terms shall apply to your iFIT use and subscription during your Commitment Period and any subsequent Renewal Term. Unless you cancel your account or notify us at least twenty four (24) hours prior to the expiration of your commitment period that you do not wish to renew your subscription, your iFIT subscription will automatically renew for an additional month, one (1) year, or two (2) year period, as applicable, for the same duration as your initial commitment period ("The Renewal Term"), and you authorize us to bill the then-applicable membership fee and any taxes to the payment method we have on record for you. 
Sources:
https://www.proform.com/blog/stay-sane-quarantine/
https://www.mayoclinic.org/healthy-lifestyle/stress-management/in-depth/social-support/art-20044445
https://positivepsychology.com/benefits-motivation/
https://www.healthline.com/health/extrinsic-motivation