Frequently Asked Questions: The Vue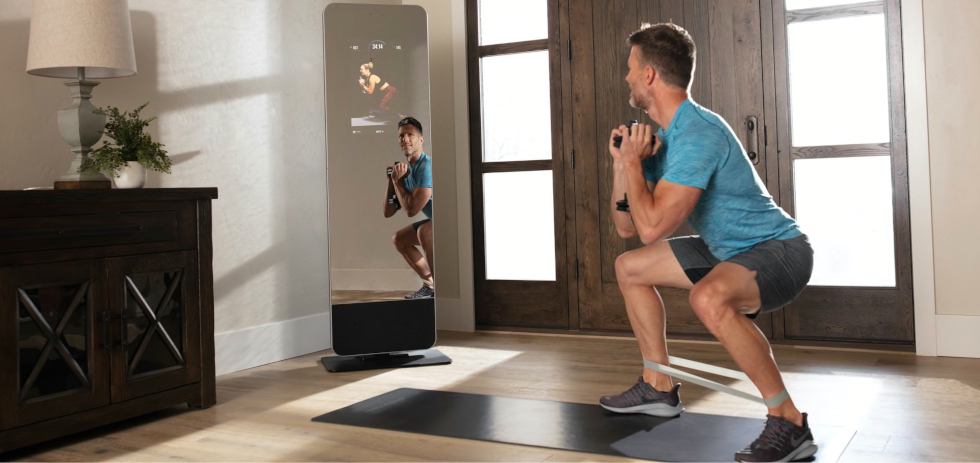 Fitness mirrors are a thing of the future, so we're here to bring you the most high-tech, innovative fitness experience you'll have personal access to straight in your home. We call it the ProForm Vue––a full-training session that gives you access to an intense, life-like workout every single day. With an included 1-year iFit® membership with your Vue purchase, you're unwrapping a brand new revolutionary world of fitness!

Learn more about the Vue below, and see how you can escape beyond the four walls of your home with this legendary piece of equipment.



ProForm Vue Features
Q: How big is the Vue?
A: Fully assembled, the Vue is 24.25" Width x 14" Depth x 72.65" Height.
Q: What comes with the fitness mirror?
A: The Vue comes with a 10 lb. bar, (2) 5 lb. dumbbells, and (4) 2.5 lb. weight plates to give you the extra boost you need to tone up. Each accessory has an allocated storage space behind the Vue that's hidden and out of plain sight. Accessories also include a high-quality yoga mat, full 3-piece band set with light, medium, and heavy resistance levels.
Q: What is iFit®?
A: iFit is an interactive training technology that is like having a personal trainer in your home every single day. Access a variety of classes like strength training, HIIT, and yoga led by elite personal trainers, including an expansive workout library of a variety of workout styles, food recipes, and so much more!
ProForm Payment And Financing
Q: Which payment options do you offer?
A: You can purchase your Vue in-full with your debit or credit card. We also offer special financing with ProForm Finance. See terms.
Q: Who is the issuer of the ProForm Financing program account?
A: The ProForm Financing program account is issued and administered by TD Bank, N.A.
Q: Where do I direct questions about the ProForm Financing program account?
A: For customer service or help related to your ProForm credit card, please call 1-800-217-7961.

Q: Can I manage my ProForm Financing program account online?
A: Yes! It's easy and secure. Enroll at www.myonlineaccount.net to go paperless, pay your bill, view your statements, check your remaining promotional balance, and more.
Q: Do you have any discounts?
A: Contact one of our agents for current promotions.

ProForm Shipping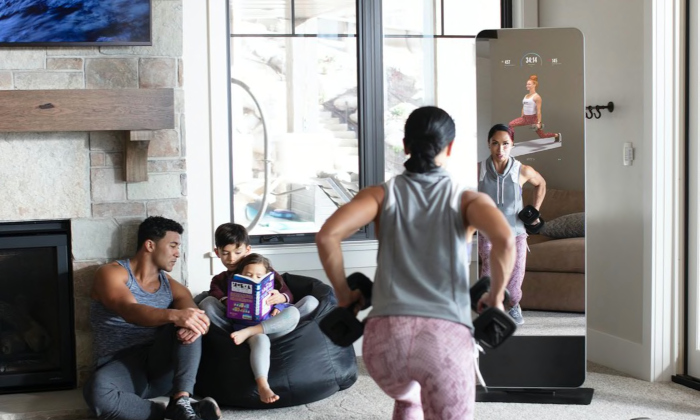 Q: How much is shipping?
A: Due to the great uncertainty of COVID-19* restrictions throughout the country, ProForm is not offering in-home delivery and assembly, but we do offer home curbside delivery at no charge, and threshold delivery is offered for an additional charge.
Our first priority is the welfare of our customers and associates, so we will continue to remain committed to delivering your equipment purchase to your home.
Q: How long does shipping take?
A: Processing time frame takes about 1-3 business days*, and shipping takes about 7-10 business days. Allow 1-3 business days for your equipment to arrive at your local delivery center, then the delivery center may call you to schedule a time for your equipment to be delivered to your home.
Setting Up
Q: How hard is set-up?
A: The Vue will need 2 people for assembly. The fitness mirror requires installation onto a base, which can be quite heavy.
Make sure to follow the instructions in your equipment's user manual for proper set-up procedure.
Find additional assistance for your ProForm machine assembly on the BILT app. You can refer to Machine Assembly Made Easier With The BILT® App for easy access to download the app on your phone or scan the QR code below.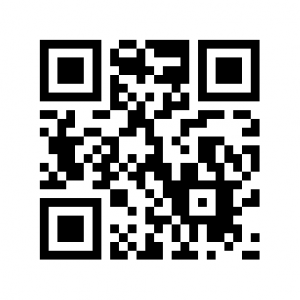 ProForm Warranty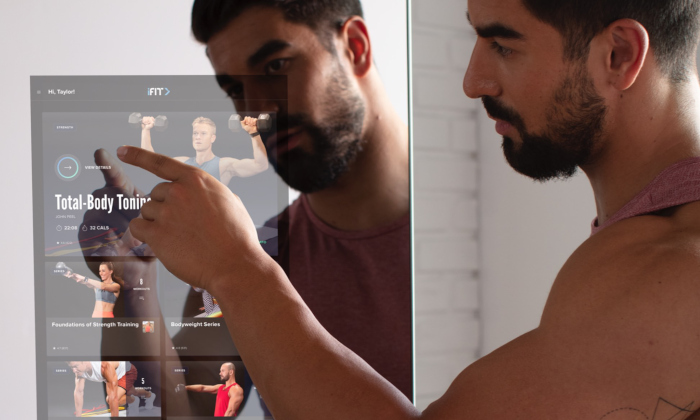 Q: What is the warranty?
A: Buy confidently! The Vue has a 2-Year Frame Warranty, 1-Year Parts Warranty, and 1-Year Labor Warranty.
For Warranty Terms and Conditions, see here.

ProForm Returns

Q: What if I want to return my machine?
A: You can return your ProForm product within 30 days upon receipt. Returns will be charged a return shipping fee of $250 plus a 10% of the product purchase price as the restocking fee. Because of the size and weight of the ProForm product, we do not offer a refund for any shipping or delivery charges you may have paid to receive your product. Returning your product will be curbside at this time due to COVID-19 restrictions and may incur additional charges for ordinary wear and tear or damage caused by improper use, misassembly or accidents.
If your product has shipped, even if you have not received your machine, the return shipping and restocking fees above will apply.
To initiate a return, please contact us at 1-866-896-9777.
Should you have any more questions that we haven't answered on this list, contact one of our ProForm representatives or call 1-888-742-0128 for more information.
For more frequently asked questions about ProForm machines, check back on the ProForm Blog, and see which machine is right for you!
DISCLAIMER: This blog post is not intended to replace the advice of a medical professional. The above information should not be used to diagnose, treat, or prevent any disease or medical condition. Please consult your doctor before making any changes to your diet, sleep methods, daily activity, or fitness routine. ProForm assumes no responsibility for any personal injury or damage sustained by any recommendations, opinions, or advice given in this article. Always follow the safety precautions included in the owner's manual of your fitness equipment. *Shipping times are dependent on in-stock inventory and delivery timeframes may vary. Make sure to check the website for any specific delays in delivery and shipping. *It is recommended that individuals continue to check the CDC's website given the fluid and evolving nature of their warnings.
IFIT DISCLAIMER: iFit requires an internet connection and Wi-Fi to function.  You will be required to provide your credit card information upon sign-up for iFit. Your Commitment Period may be month-to-month or twelve (12), eighteen (18), or thirty-six (36) months, depending on your agreement. Terms shall apply to your iFit use and subscription during your Commitment Period and any subsequent Renewal Term. Unless you cancel your account or notify us at least twenty four (24) hours prior to the expiration of your commitment period that you do not wish to renew your subscription, your iFit subscription will automatically renew for an additional month, one (1) year, or two (2) year period, as applicable, for the same duration as your initial commitment period ("The Renewal Term"), and you authorize us to bill the then-applicable membership fee and any taxes to the payment method we have on record for you. 
Sources:
https://www.proform.com/strength/vue
https://www.proform.com/blog/beginners-guide-to-ifit/
https://www.youtube.com/watch?v=S0Sg_G6rI98
https://www.proform.com/fitness-equipment-financing
http://www.myonlineaccount.net
https://www.proform.com/contact-us
https://www.cdc.gov/coronavirus/2019-ncov/index.html
https://www.proform.com/blog/covid-19-proform-shipping-frequently-asked-questions/
https://www.proform.com/blog/bilt-app-for-proform-assembly/
https://support.proform.com/warranty-terms-and-conditions/
https://www.proform.com/privacy#return