Train Anywhere With the iFit TV App
Just when you thought ProForm and iFit® couldn't get any more accessible, the iFit TV app hits your television! Access your iFit workouts anywhere and anytime with the iFit TV app. Since the app doesn't connect to your exercise equipment, you don't need to be near it to use your app! Not only are you able to stay on track of your workouts and workout at the same time a family member is using your ProForm machine at home, when you're not near your machine because you're working on the road, or when you're visiting family in another state––you can continue to keep up with your training, thanks to iFit.

Now that you know that you can access all of your favorite workouts no matter where you are, let's get you started with the iFit TV app fast and simple.



How The iFit TV App Works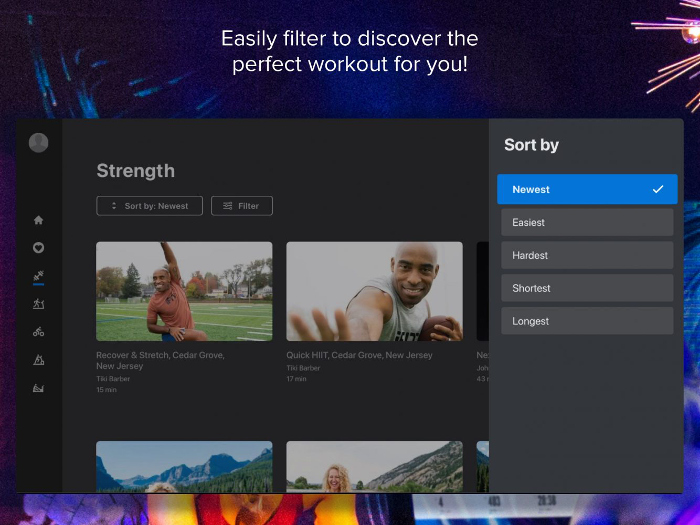 Select Your Platform
Download the iFit TV app on Apple® TV, Google® TV/Android® TV, and Amazon® Fire TV. The platform, Roku®, is coming soon, and we will be adding additional platforms in the future, so stay tuned.
Choose Your iFit Workout
Go to your television and download the iFit TV app. Once you have it downloaded, sign in, then select your workout. Choose from new, popular, and trending workouts or select your workout type.
Choose Your Workout Type
The iFit TV app is ideal for floor workouts like strength training, yoga, and meditation. Once you've selected a workout, you can schedule it from any device and access it using the iFit TV app.
Get Moving
You'll see a countdown clock and estimated calorie burn during your workout on the iFit TV app, showing your progress.
Recover And Repeat
Once you've completed a workout, you can save it to your favorites. That way, you can access it later.
Download The iFit TV App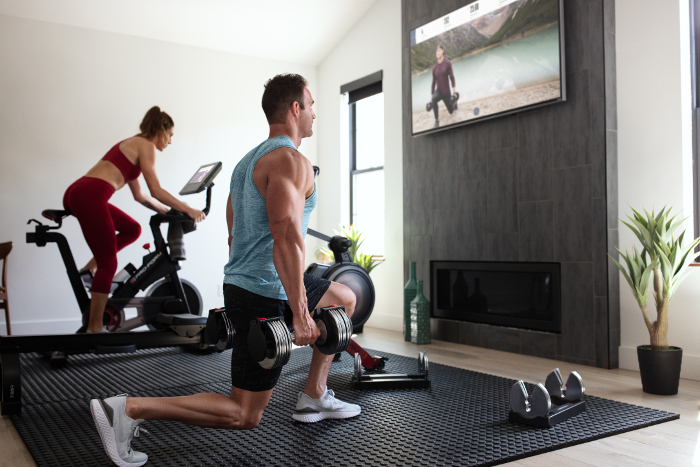 Step 1: Download The iFit TV App
To download the iFit TV app onto your device, navigate to the app store on your television and search for the keyword "iFit."
Step 2: Verify Your Browser
Once you've downloaded the app onto your device, you'll have to verify it using a web browser.
Step 3: Sign Into Your iFit Account
Once it's verified, you will be prompted to sign into your iFit account in your browser. Sign in with your credentials, and you're ready to work out.
Step 4: Start A Workout
Once you've downloaded and verified the iFit TV app, you're ready to select your workout. You can access all the same workouts that are available on your ProForm machine, phone, and tablet.
Conclusion
Whether you're in your normal groove at home with your regular workout routine or you're away from your machine, you can still have access to your favorite workouts and never miss a beat with iFit!
DISCLAIMER: This blog post is not intended to replace the advice of a medical professional. The above information should not be used to diagnose, treat, or prevent any disease or medical condition. Please consult your doctor before making any changes to your diet, sleep methods, daily activity, or fitness routine. ProForm assumes no responsibility for any personal injury or damage sustained by any recommendations, opinions, or advice given in this article. Always follow the safety precautions included in the owner's manual of your fitness equipment. Shipping times are dependent on in-stock inventory and delivery timeframes may vary. Make sure to check the website for any specific delays in delivery and shipping.
IFIT DISCLAIMER: iFit requires an internet connection and Wi-Fi to function.  You will be required to provide your credit card information upon sign-up for iFit. Your Commitment Period may be month-to-month or twelve (12), eighteen (18), or thirty-six (36) months, depending on your agreement. Terms shall apply to your iFit use and subscription during your Commitment Period and any subsequent Renewal Term. Unless you cancel your account or notify us at least twenty four (24) hours prior to the expiration of your commitment period that you do not wish to renew your subscription, your iFit subscription will automatically renew for an additional month, one (1) year, or two (2) year period, as applicable, for the same duration as your initial commitment period ("The Renewal Term"), and you authorize us to bill the then-applicable membership fee and any taxes to the payment method we have on record for you. 
Sources:
https://www.proform.com/blog/beginners-guide-to-ifit/
https://www.proform.com/blog/live-workouts-home-ifit/
https://apps.apple.com/us/app/ifit-home-workout-fitness/id1274601042
https://play.google.com/store/apps/details?id=com.ifit.palantir&hl=en_US&gl=US
https://www.amazon.com/iFit-TV-Personal-Training-Online/dp/B08P2DDMH9/ref=sr_1_1?dchild=1&qid=1609204807&refinements=p_4%3AIFit&s=mobile-apps&sr=1-1