Beginner's Guide To iFIT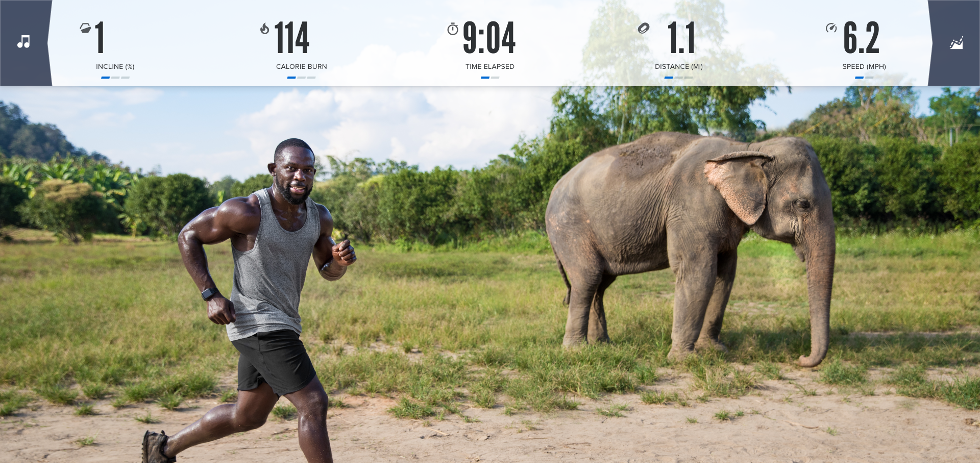 UPDATED, September 29, 2021
Are you new to iFIT® or maybe you're still trying to figure it out? Here are a few simple tricks to get the most out of your iFIT app.
iFIT showcases vibrant street views filmed from all over the world, easy-to-follow workout routines featuring different workout styles, and health tracking reports. It takes a holistic approach to your health, meaning there are many aspects of your well-being that iFIT aims to help you improve on, physically and mentally. iFIT takes into account that exercise alone doesn't make you healthy. Exercise, nutrition, activity, sleep, and a healthy mindset are all contributing factors to your well-being, and iFIT is there to guide you through the process.
You can begin by signing up for your free 30-Day iFIT Trial* and see everything that iFIT has to offer.
iFIT Workouts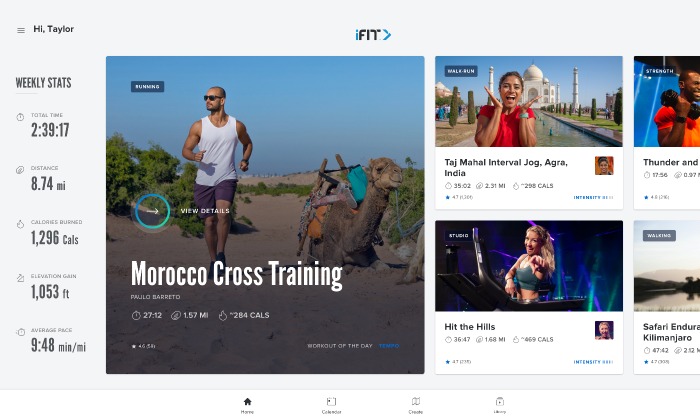 iFIT offers a variety of programs and workouts. Here are a couple of our favorites:

Heart To Heart Series is a groundbreaking walking series that gives members an up close and personal experience with their iFIT trainer. They'll share the valuable lessons they have learned and provide guidance to you on how to stay tough in the face of adversity.

Four Weeks to iFIT is a great workout series for beginners that uses four short workout routines involving Google® Maps with Street View®. Work out in the rolling hills of Ireland and end in a terrain of Cambodia in this four week challenge.

Around the World in 30 Days is a great way for you to see the world all from your ProForm bike, elliptical, or treadmill. It is an intermediate-level workout, with beautiful views in places like Australia, Croatia, Peru, and the Philippines, just to name a few.

Everest: A Trek to Base Camp Series is an exclusive opportunity to explore the highest mountain in the world on your ProForm machine. Unlike any other workout out there, you'll get an inside look into professionally trained iFIT guides and their knowledge about climbing up 17,500+ feet to the world famous Everest Base Camp.

With iFIT, you're not limited to one form of training. Choose between bootcamps, heart rate training, walking workouts, marathon training, HIIT, studio classes, interval training, yoga sessions, meditation courses, live workouts, and so much more!

Getting Started With Google® Street View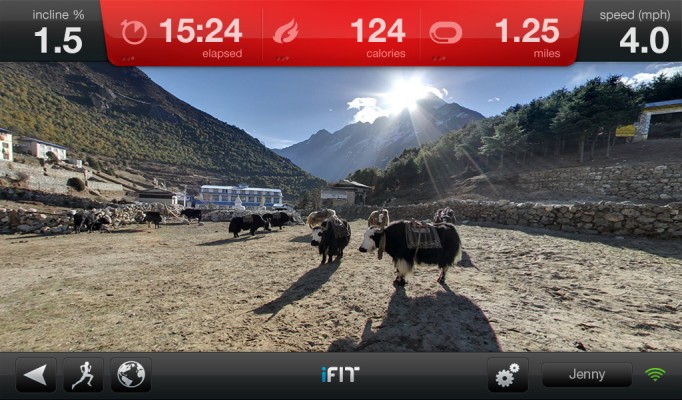 Google® Street View is an incredible feature that is easy to use and gives members an opportunity to make their own way around the world. Map out your own trail and go at your own pace. Simply schedule a workout through your iFIT account, then complete the following steps:
Log in to iFIT on your tablet.
Start the workout on your equipment.
Back on your tablet, a blue banner will appear at the top of the screen. Tap the 'Live Workout' button to watch Google® Street View® images.
iFIT Trainers
When working out, it's important to find a trainer that fits your personal needs and pushes you to be your best self. iFIT offers a number of different trainers which are all available to you. Find the right one that fits your preferred workout style and fitness level.

Let us introduce a few of our world renowned iFIT personal trainers:

Hannah Eden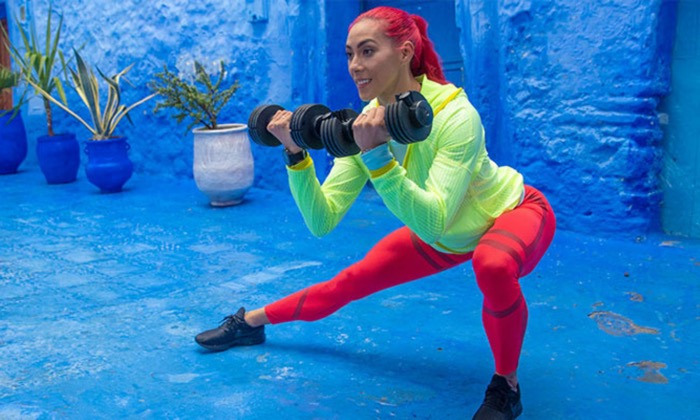 Hannah Eden has worked on her craft as a coach and CrossFit® athlete. In addition, she opened her own boutique, upscale facility that hosts group sessions with a unique twist to HIIT training. With her bright red hair and energetic spirit, Hannah likes to think her weird side comes out during her workouts. Her style is eccentric, sometimes inappropriate, but always a good time. While she likes to have fun, she is a stickler when it comes to proper form and technique.
Hannah's advice to you:
"You are responsible for the life you live. Don't let the fear of failure limit your potential. Broaden your imagination and visualize what you want, fitness related or not."
John Peel
John Peel is a former NCAA® Division I athlete for the University of Utah. He credits his fitness knowledge to collegiate football, personal trial and error, working with other athletes, and being around fitness professionals for the past 15 years. His workout style is dynamic while always maximizing time and energy. The workouts always include these three things: supersets, elevated heart rate, and a huge focus on core work.
What motivates John:
"The physical and mental excitement of helping other people reach their goals."
Gideon Akande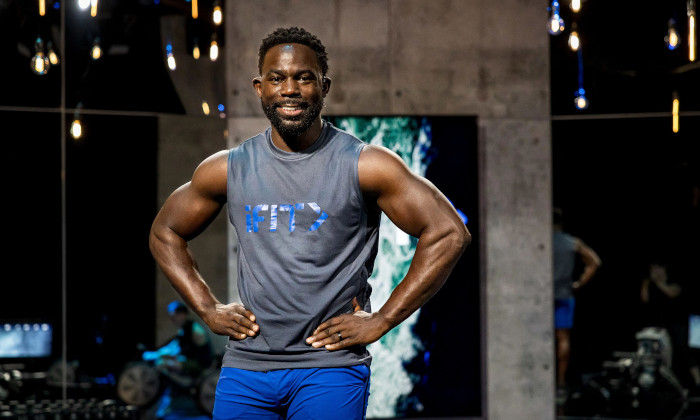 Gideon Akande is a Chicago native and lifelong athlete. After starting out a career in finance, he followed his heart and became a full-time personal trainer. His Instagram® account was named one of the best fitness accounts in the country by the Huffington Post®(1).  His training stye is best explained as thoughtful and challenging.
Advice from Gideon:
"Time is short and you have got to take advantage of the now, so find your passion. Don't worry about what other people are saying next to you, worry about where you want to be. Worry about what's going to bring you joy. There's so many things people say that you should do and so many logical paths. Sometimes you have to go with what you feel and where you know in your heart is what your supposed to do, and that means taking risks. That means getting uncomfortable. Don't rob yourself of the opportunity to change the world. Go for it."
Travel With iFIT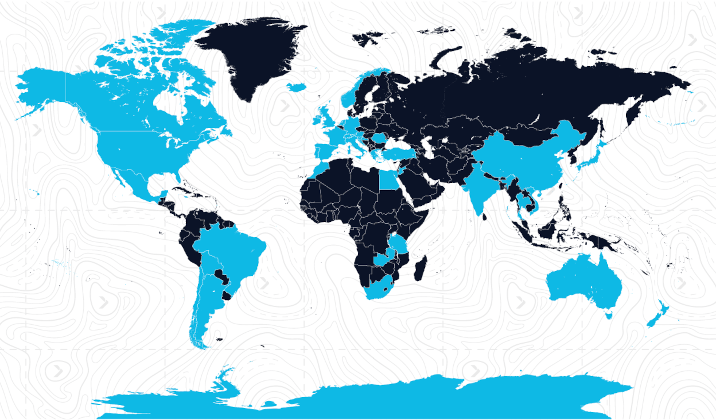 One of the best parts of using iFIT is that you are able to work out anywhere you want in the world. Traveling can be expensive, but iFIT lets you run past the Eiffel Tower and stretch in Central Park without expensive airfares, lengthy hotel stays, and steep transportation costs––all without ever having to leave home.
You can also take your iFIT workouts and stats wherever you go. Download the iFIT TV app and train with or without equipment.
iFIT Nutrition
One of the most important things when it comes to fitness are your food choices. With iFIT, you can log what you're eating via the iFIT app, and from there it will create a personalized meal plan based on your calorie intake need and daily activity. This includes easy-to-follow recipes and video tutorials from nutrition experts.
Sleep Tracking On iFIT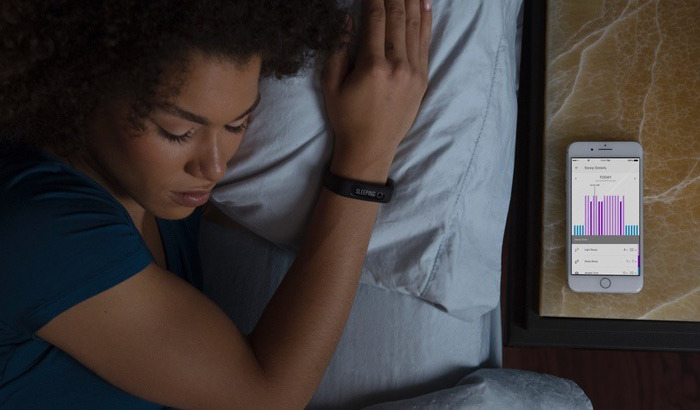 Another important contribution to a healthy lifestyle is consistent sleep. Tracking and logging your sleep is easy with iFIT. Simply go to the "Menu" button and then choose "Stats." Understanding how your sleep patterns, diet, and exercise go hand in hand when working toward your fitness goals is crucial.
Download The iFIT App And Get Started
Now that we've covered some of iFIT's incredible features, it's time to set up your personal account and reach those goals you have set for yourself. Let's go over a 7-step guide to set up your iFIT membership:
Download the iFIT app:


2. Log in to your iFIT account or create an account if you're new to iFIT.
3. Fill out your profile by answering a few questions about yourself.
4. Set up alerts.
5. Create your goals by answering a series of questions about your fitness plan.
6. View Today's Plan for your Activity, Exercise, Nutrition, and Sleep.
Conclusion
Now that you've gone over our beginner's guide to iFIT, you're well on your way to becoming the healthiest version of you. With access to quality equipment and personalized interactive training program so readily available at your fingertips, fitness goals are now closer within reach. And don't forget to have fun in the process!
Content Contributor: Miranda Tilley, Utah State University
DISCLAIMER: This blog post is not intended to replace the advice of a medical professional. The above information should not be used to diagnose, treat, or prevent any disease or medical condition. Please consult your doctor before making any changes to your diet, sleep methods, daily activity, or fitness routine. ProForm assumes no responsibility for any personal injury or damage sustained by any recommendations, opinions, or advice given in this article. Always follow the safety precautions included in the owner's manual of your fitness equipment. Shipping times are dependent on in-stock inventory and delivery timeframes may vary. Make sure to check the website for any specific delays in delivery and shipping.
IFIT DISCLAIMER: iFIT requires an internet connection and Wi-Fi to function. You will be required to provide your credit card information upon sign up for iFIT. Under this FREE item promo, your monthly payment is $39. You will be charged until you pay the full price of $1403. ProForm's general return policy does not apply to the FREE items promo. You may return your ProForm equipment and cancel your iFIT membership within 30 days of receipt of the product. After 30 days, you may cancel your iFIT membership at any time, but your remaining balance will then be due.
Sources:
https://www.proform.com/blog/ifit-workout-heart-to-heart-series/
https://www.ifit.com/library/programDetails/54b94379d8fdcb0454ba514e/4_weeks_to_fit_level_1
https://www.ifit.com/library/programDetails/57855caabc7b851f0012e1eb/around_the_world_in_30_days
https://www.proform.com/blog/everest-base-camp-ifit/
http://thefitexpo.com/guest/hannah-eden/
https://www.huffpost.com/entry/best-fitness-instagram-accounts_n_58d1c85ae4b0b22b0d180010
https://www.proform.com/blog/pumpkin-recipes-healthy/
https://www.tandfonline.com/doi/abs/10.1080/07448481.2011.629260
https://apps.apple.com/us/app/ifit-at-home-workouts-hiit/id1274601042