4 Expert Tips For First-Time Runners
Morning, afternoon, evening, midnight—these are all times runners can be seen hard at work covering the globe. More runners, than ever before, are registering for races from 5k's to marathons. It's a growing community that many run toward (pun intended), but others hesitate to join.

"How does someone become a runner"? It's a good question that many are asking. So, we turned to Runner's World®, the indisputable running authority, to help us figure out what it takes.



Tip #1: Make running a habit.
Ted Spiker of Runner's World® wrote the article titled "Get Fired Up" where he shared his secret to "lasting motivation."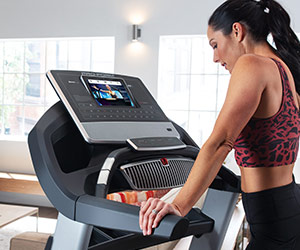 Spiker quoted Edward Deci, Ph.D., a professor of psychology at the University of Rochester, "For your first attempts, running was probably something you thought you should do—to be well thought of by others. Over time, it became something you want to do, rather than thinking it's something you should do."
Deci explained, "Our dedication to running won't last if it's fueled primarily by outside or superficial influences, or what researchers call extrinsic motivation." But when you find a reason to run that is fun or stimulating, then you are more likely to stick to it. "Experts call that intrinsic motivation," Spiker wrote.
Jay Kimiecik, Ph.D., a professor of exercise psychology at Miami University in Ohio and author of 'The Intrinsic Exerciser' stated, "We all have innate needs to feel competent, to relate to others, and have a sense of freedom about how we do something." "This brings more perceived choice into your running (autonomy) and leads to improvement and a sense of competence."
Tip #2: Slow it down. Be patient. And don't worry about your pace.
Runner's World® author, Jenny Hadfield, spills her secret to pace and motivation. "A simple rule I use for learning to run is that you want to finish the run feeling as if you could go a little farther. If you're struggling to finish, you're most likely pushing the pace too hard or the progression in minutes of running," Hadfield said. "Keep in mind that everyone adapts at different levels and the key is in developing your own running recipe."
Hadfield believes strategy is key. "Focus on progression from where you are, rather than where you want to be and don't worry about the pace right now." She also recommends you listen to your body and how you feel. "The idea is to focus less on the numbers (pace) and more on how you feel and gain a sense of where you are in your progression, rather than following just the numbers."
Tip #3: Build mileage gradually.
Author and avid runner, Jeff Galloway, breaks it down simply, "At some point, almost every runner wants to run farther. You complete one mile, you want to try two. You reach three miles, five seems possible. Adding distance to your routine is smart because it improves fitness, builds endurance, and burns calories."
He recommends four guidelines to help you increase mileage without unnecessary fatigue or injury:
1. Slow down your pace.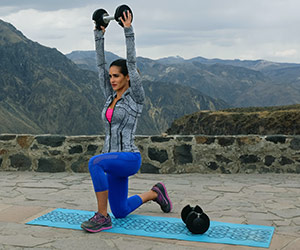 This will give you the energy you need to run longer and farther. "Add about two minutes to your usual pace. For example, if you usually run three miles in 30 minutes (10 minutes per mile), expect to run four miles in 48 minutes (12 minutes per mile) or longer."

2. Build your mileage gradually.
The risk of burnout and injury increase when you add miles too fast too soon. Galloway recommends increasing, "….your long run by no more than one to one and half miles at a time."

3. Push yourself with a long run every other week.
"This gives your body time to recover, which reduces injury risk," Galloway said.
4. Take walk breaks.
"A six-mile run with walk breaks still gives you six miles of endurance." This provides more energy for your long run and increases your recovery time.
Tip #4: Supplement your running with cross-training.
For runners, cross-training can be very beneficial and complement their performance. Cross-training can strengthen your muscles, improve your cardio, and improve overall functionality. Examples of cross-training sessions include swimming, biking, skiing, and various fitness classes like yoga and barre.
iFit has great cross-training workouts that'll complement your running program. It doesn't matter what fitness level you're on, iFit will accommodate you––giving you the muscle burn you're looking for.
As these experts explained, an easy, slow entrance into the running world is the recommended way to get started. Consistency is the first step and listen to your body as you go––don't push for pain. You'll improve over time as you get stronger, and if motivation is what you need, try signing up for a race. And try utilizing cross-training as a tool to improve your skills as a first-time runner.
It is also important as a runner that you fuel yourself with healthy and nutritious foods, especially before a race. Check our The Foodie Runner's Nutrition Plan for Runners to see her most important guidelines for runner's nutrition, including a sample of her weeks of what her running and eating actually looks like.

DISCLAIMER: This post is not intended to replace the advice of a medical professional. The above information should not be used to diagnose, treat, or prevent any disease or medical condition. Please consult your doctor before making any changes to your diet, sleep methods, daily activity, or fitness routine. ProForm assumes no responsibility for any personal injury or damage sustained by any recommendations, opinions, or advice given in this article. Always follow the safety precautions included in the owner's manual of your fitness equipment. 
IFIT DISCLAIMER: iFit requires an internet connection and wifi to function.  You will be required to provide your credit card information upon sign-up for iFit. Your Commitment Period may be month-to-month or twelve (12), eighteen (18), or thirty-six (36) months, depending on your agreement. Terms shall apply to your iFit use and subscription during your Commitment Period and any subsequent Renewal Term. Unless you cancel your account or notify us at least twenty four (24) hours prior to the expiration of your commitment period that you do not wish to renew your subscription, your iFit subscription will automatically renew for an additional month, one (1) year, or two (2) year period, as applicable, for the same duration as your initial commitment period ("The Renewal Term"), and you authorize us to bill the then-applicable membership fee and any taxes to the payment method we have on record for you. 

Sources:
https://www.proform.com/blog/ignite-your-inner-marathoner/
https://www.runnersworld.com/runners-stories/a20805178/get-fired-up-about-running/
https://www.runnersworld.com/training/a20803978/the-secret-to-learning-to-run/
https://www.runnersworld.com/training/a20847233/learn-how-to-run-longer-distances/
https://www.runnersworld.com/training/a20827090/16-cross-training-activities-to-try/