Ignite Your Inner Marathoner With ProForm
UPDATED, September 25, 2020
Accomplishing a marathon is anything but easy, and training for a marathon takes a great deal of preparation and hard work. Thankfully, you have help from ProForm and iFit® to provide you with quality equipment and skills for getting you past that finish line. 
iFit member, Ari, has taken her first step in preparing for her very first race with her purchase of Pro 5000 treadmill.


"You guys! I did something crazy and signed up for a 13.1 mile race. Not going to lie, my max right now is about 3 miles. It was one of those moments where I got pumped about it and now I'm like…WHAT WAS I THINKING!?

So excited for our new ProForm treadmill and my personal coach through iFit to help me get ready for my race! I can run the Boston Marathon on here (so maybe I'll try to run the first 3 miles of it and then slowly work my way up to half of the Boston! haha) But really, I'm excited for the challenges they offer to help me build endurance and get ready for this race. Here we go! If you have training tips, please please drop them below! "


– Ari
Preparing For The Marathon
Know Your Limits
A marathon consists of 26.2 miles, so there is a possibility of injuries to arise. Understand where your fitness level currently stands and work up from there. Be sure to consult a physician before starting your training program.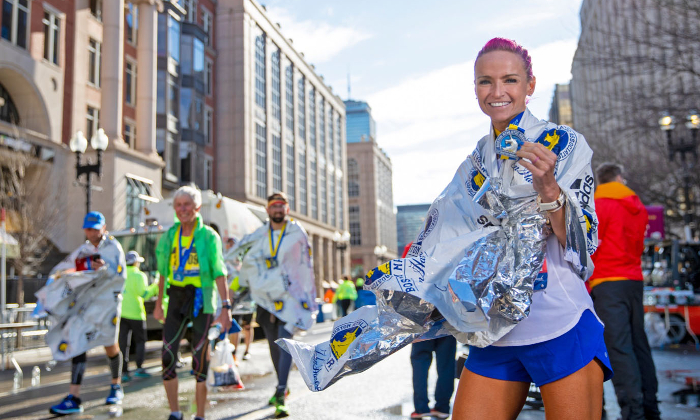 Train Early
Try and give yourself enough time to properly train for the marathon. Take preventative measures and allow your body the time to adjust to a marathon training regime.

Start Small
Starting out small with shorter races will prepare you for your main goal, a marathon. This way, you'll have a clearer idea of what to expect before, during, and after the race.

Marathon Training Programs With iFit
Now that you have a better understanding of how to get started, it's time to get your marathon training plan organized. iFit has multiple series of marathon training available to iFit members. For beginners, try the Intro to Running with Zac Marion in Australia. This 6-week program will include five workouts a week – working on your mobility, speed, and endurance all the while taking in the incredible views of New South Wales, Victoria, and Tasmania.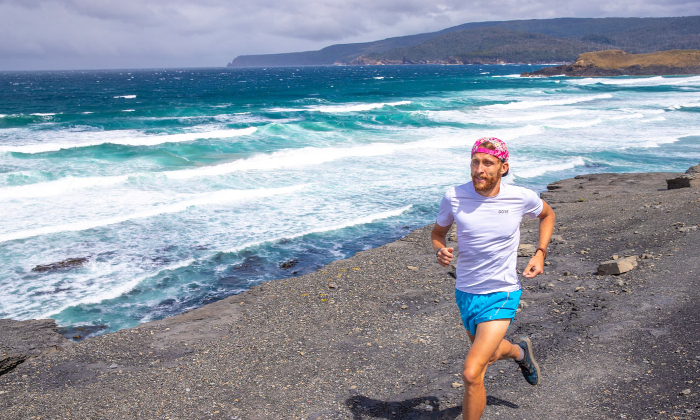 Once you get comfortable with your running form and fitness level, amp up to the series Boston Marathon with Ashley Paulson. This 5-part series will guide you on the famous course of the oldest marathon in history.

Post-Marathon Training
Even after the marathon has come and gone, don't let yourself lose out on all the progress you've made. There are many other training programs available on iFit that will keep you fit and running for a long time to come!

For a complete marathon training list, sign into your iFit account and get started today!
DISCLAIMER: This post is not intended to replace the advice of a medical professional. The above information should not be used to diagnose, treat, or prevent any disease or medical condition. Please consult your doctor before making any changes to your diet, sleep methods, daily activity, or fitness routine. ProForm assumes no responsibility for any personal injury or damage sustained by any recommendations, opinions, or advice given in this article. Always follow the safety precautions included in the owner's manual of your fitness equipment. Ari was compensated with a treadmill for her honest review. Opinions are solely those of the individuals, and may or may not be shared by ProForm.
IFIT DISCLAIMER: iFit requires an internet connection and wifi to function.  You will be required to provide your credit card information upon sign up for iFit. Your Commitment Period may be month-to-month or twelve (12), eighteen (18), or thirty-six (36) months, depending on your agreement. Terms shall apply to your iFit use and subscription during your Commitment Period and any subsequent Renewal Term. Unless you cancel your account or notify us at least twenty four (24) hours prior to the expiration of your commitment period that you do not wish to renew your subscription, your iFit subscription will automatically renew for an additional month, one (1) year, or two (2) year period, as applicable, for the same duration as your initial commitment period ("The Renewal Term"), and you authorize us to bill the then-applicable membership fee and any taxes to the payment method we have on record for you. 
Sources:
https://www.proform.com/treadmills/pro5000
https://www.facebook.com/proform/photos/a.208428772532756/3144224878953116/?type=3&theater
https://www.proform.com/blog/foodie-runners-7-tips-beginning-runners/
https://www.runnersworld.com/runners-stories/a20805444/26-2-miles-is-a-long-run/
https://www.ifit.com/library/programDetails/5cb510e254c377002882e778/australia_intro_to_running_series
https://www.ifit.com/library/programDetails/5cfee538845389002a443bee/boston_marathon_series