7 Fun And Effective Steps To Achieve Your Back-To-School Body
Now that the kids have returned to school, parents also have to adapt to a back-to-school routine. A few examples of additional responsibilities may include driving for carpools, overseeing homework, and attending extracurricular activities. No matter how dedicated the parents, these extra tasks can make it tough to adhere to a fitness schedule. Even more, you'll need to function at your mental and physical peak, so you'll need a plan to ensure you make time to keep yourself in shape.

How To Achieve Your Back-to-School Body
Of course, remaining fit and healthy will serve both you and your family. You'll have an easier time managing and even enjoying your duties with the back-to-school body that you deserve.

Get fit and remain healthy by following these suggestions:
1. Manage Stress With An iFit® Workout
Making it to the carpool line on time or speaking before the entire PTA can stress out the most organized and confident parents. Your iFit membership gives you the tools you can use to combat that pressure and stress.

For instance, you can transport yourself to Thailand for hill intervals on one morning, take a stroll in Machu Picchu the next evening, and join a studio class that next afternoon. Challenging yourself with exercise has been shown to reduce stress and anxiety – helping you combat life's challenges. 

All you need to do is to connect to iFit on your Bluetooth® enabled exercise equipment. No matter what, you can look forward to your fitness time as a relaxing and invigorating adventure. Of course, you'll also enjoy the main benefit of improved physical fitness through effective exercise, but you feel more like you're sightseeing than working out.
2. Meal Prep With iFit Recipes
Of course, you'll want to serve you and your family nutritious meals to ensure good health. Your iFit membership also includes access to healthy recipes that you can use to organize your shopping and meal preparation. To save time, try preparing some meals in advance and store in the freezer for later use. These are good sources of healthy fast food on days you lack time to cook.
In any case, these recipes will ensure that you'll never run out of delicious ideas for breakfast, lunch boxes, and dinner. For an appetizing example, check out this New Zealand Breakfast Toast recipe that you can try for next week. It's easy, quick, and the kids will love it!
3. Involve Your Family
Instead of looking at your exercise as always being just "me" time, you might also regard it as "we" time. Just as your children learn other values from you, you can also give them the lifetime gift of understanding the value of fitness and how to incorporate exercise and healthy eating into their lives.

Also, you're bound to have an easier time getting support from your spouse if he or she is just as engaged as you are. You may even find that you have an easier time sticking to your fitness routine if you encourage family support or even invite some friendly competition.
4. Set Weekly Fitness Goals
The National Council on Aging suggests setting short-term fitness goals every week or so. They also say that the most effective goals tend to be very specific, important for you, and of course, realistic. People who do set and tend to their goals enjoy the best long-term results.

For example:
Beginners might simply document steps that will help make exercise a regular part of their lives. For some, initial goals may simply consist of acquiring the right fitness equipment and fitting workouts into a busy routine.
People who have already invested in fitness can write down measures that they can take to maintain or improve their fitness levels. Devise fun challenges that will keep you and your family motivated and engaged.
Every week or so, revisit these goals. Once they're met, set the bar a bit higher, whether it's increasing your incline range to intensify your workouts or switching up your workouts from endurance training to strength training. It's all available on iFit!

When they're not met upon occasion, either make your goals more realistic or simply resolve to try harder next time. Remember that ProForm equipment will help you monitor such metrics as heart rate, time, and performance, so it makes it easy to measure progress.

Please note, heart rate monitors used for exercise such as the wireless heart rate monitoring chest strap are not medical devices, and their accuracy may be affected by a number of factors. They are also not intended to diagnose, treat, cure, or prevent any disease.
5. Reward Yourself
As you begin to meet and exceed your initial goals, improved endurance and stronger bodies can serve as their own rewards. Still, you might want to reward yourself and your family for sticking to their health goals. You might add some cash into your vacation fund, buy a new pair of jeans in a smaller size, or treat your family to a movie. On those occasional weeks you don't meet your goals, don't punish yourself. Simply resolve to either reexamine your goals or to try harder next week.
6. Make Fitness Easier And Convenient By Investing In A Home Gym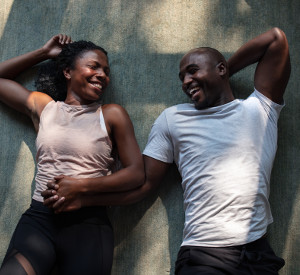 Your investment in a home gym will pay you back many times over when you're working hard to maintain your busy back-to-school schedule and your family's fitness. If a gym membership costs $50 per month, that adds up to $600 per year. That figure doesn't take into account workout preparation, travel time, babysitters, and fuel. For a new outdoor activity, like running or biking, you may still need to invest in equipment and can be limited by the weather.

A ProForm exercise bike, elliptical, treadmill, or other high-quality fitness equipment will always remain accessible and within reach. You won't have to worry about monthly dues for a gym, rainy days, or travel time. You can use your investment in convenience and quality to meet your goals in a fun and fast way.
7. Ensure High-Quality Sleep
You may have learned that nutrition and exercise form the building blocks of good health; however, you should not neglect to include sleep in that equation. The National Heart, Lung, and Blood Institute says the right amount of high-quality sleep will help protect your physical and mental health and improve your overall quality of life.


You can rely upon iFit to make your exercise and meal planning more effective, and now, you can even use iFit Sleep HR to monitor the quality of your sleep. Some invaluable features of this device include synchronization with your phone or other device via Bluetooth® and the ability to monitor respiration and heart rate. If you choose, you can even set your iFit Sleep HR to wake you up during an optimal part of your sleep cycle or at any time you choose.


Of course, regular attention to your health all year round can help you and your entire family look and feel their best. You can rely upon ProForm and iFit to do much more than help you maintain your back-to-school body by helping you in the improvement of the physical and mental wellbeing of yourself and your entire family.
DISCLAIMER: This post is not intended to replace the advice of a medical professional. The above information should not be used to diagnose, treat, or prevent any disease or medical condition. Please consult your doctor before making any changes to your diet, sleep methods, daily activity, or fitness routine. ProForm assumes no responsibility for any personal injury or damage sustained by any recommendations, opinions, or advice given in this article. Always follow the safety precautions included in the owner's manual of your fitness equipment. 

IFIT DISCLAIMER: iFit requires an internet connection and wifi to function.  You will be required to provide your credit card information upon sign up for iFit. Your Commitment Period may be month-to-month or twelve (12), eighteen (18), or thirty-six (36) months, depending on your agreement. Terms shall apply to your iFit use and subscription during your Commitment Period and any subsequent Renewal Term. Unless you cancel your account or notify us at least twenty four (24) hours prior to the expiration of your commitment period that you do not wish to renew your subscription, your iFit subscription will automatically renew for an additional month, one (1) year, or two (2) year period, as applicable, for the same duration as your initial commitment period ("The Renewal Term"), and you authorize us to bill the then-applicable membership fee and any taxes to the payment method we have on record for you. 
Sources:
https://www.proform.com/blog/beginners-guide-to-ifit/
https://www.proform.com/blog/ifit-travel-machu-picchu/
https://www.health.harvard.edu/blog/regular-exercise-changes-brain-improve-memory-thinking-skills-201404097110
go4life.nia.nih.gov/how-to-set-your-fitness-goals/
https://www.proform.com/blog/4-main-benefits-of-having-an-exercise-bike-at-home/
https://www.proform.com/blog/elliptical-best-low-impact-exercise-machine/
https://www.proform.com/treadmills
https://www.proform.com/blog/category/exercise-equipment/
www.nhlbi.nih.gov/health-topics/sleep-deprivation-and-deficiency