15 Common Exercise Mistakes Beginners Make
There are many benefits of incorporating regular physical activity into your daily routine. The improvement of your health, appearance, and even your mental outlook can be the final outcome.

As a beginner, you should take the time to make sure you avoid some common exercise mistakes that can impede your progress, in order to prevent yourself from placing too much of your energy in the wrong place. Your workout should become a fun and rewarding experience and not a source of pain or injuries.



15 Common Exercise Mistakes (And How To Fix Them)
Like everything else you try, it's a good idea to learn how to avoid exercise mistakes in the beginning to make your workout productive, rewarding, and enjoyable straight from the start.
To help you prepare and make the most of your commitment to working out, consider these common exercise mistakes that beginners tend to make:
Exercise Mistake #1: Not Setting Goals
According to the American Council on Exercise, many people who drop out of their exercise routine never set clear, realistic goals or even had any goals in mind at all. Your progress won't motivate you if you don't have anything to measure it with. With that in mind, try to set both short-term and long-term goals.
For instance, you might hope to lose 50 extra pounds, but you'll probably do better if you focus on your short-term goal by losing the next five pounds. These short-term achievable goals may help you feel like the long-term goal isn't that far out to reach.
Exercise Mistake #2: Neglecting Your Warm-up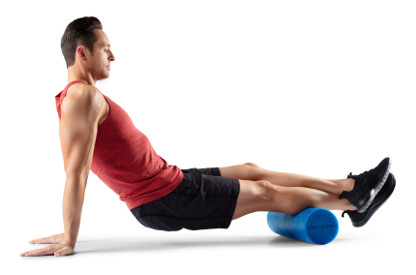 Most people would be better off only warming up instead of exercising without warming up at all. Warm-up activities relax joints and gently increase blood flow, heart rate, and body temperature to prepare you for a more vigorous workout. Sometimes a warm-up can also provide essential mental preparation.

A great way to warm-up is foam rolling. If you're a beginner, start by utilizing these foam rolling exercises before your next workout.
Exercise Mistake #3: Sticking With Only One Exercise
According to the National Institute of Health, physical activity should help develop strength, endurance, flexibility, and balance. Obviously, some kinds of exercise focus more upon one or two of these benefits than others.
Also, mixing up your fitness routine can keep you from getting bored, shorten rest times, and speed recovery. For instance, if you lift weights one day to build strength, you might use your treadmill the next to build endurance and give muscles time to recover.
Exercise Mistake #4: Avoiding Strength Training
Besides building your muscles, strength training can also help improve and maintain bone density as you age. More muscle mass may also increase your calorie burn, making it easier to lose weight and maintain a fit appearance.
Exercise Mistake #5: Forgetting To Stretch
Stretching before and after a workout may help relieve pain and prevent delayed onset muscle soreness (DOMS). Because stretching improves blood flow, it can also help you repair tired muscles and shorten the interval between training sessions.
Exercise Mistake #6: Skipping Professional Guidance
Professional trainers will help you avoid typical fitness problems that cause most beginners to stumble. They can help you perform exercises correctly, set proper goals, and keep you motivated.
iFit trainers, in particular, are top professionals in their field of fitness and health.
Exercise Mistake #7: Trying To Progress Too Fast
When you first begin working out, you're probably very excited about achieving your ultimate fitness goals. If you try to progress too quickly, you risk the kinds of problems that can make you tired, prone to injuries, or frustrated. Give your body and mind time to adapt to the new demands you intend to place on it. In the long run, a consistent workout routine will help you more than focusing upon very hard or long workouts.
Exercise Mistake #8: Eating Poorly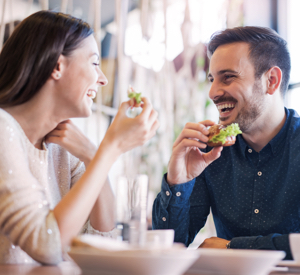 It's really common sense, but the Department of Health and Human Services reminds you that you should combine physical exercise with a good diet to remain healthy. On the positive side, you won't need to give up all of your favorite foods. Even small changes in your menu and activity schedule will make a tremendous difference over time. You might start by adding a fresh salad or other servings of fresh produce to replace a fatty or processed side dish on your daily menu.
Exercise Mistake #9: Not Hydrating
Even mild dehydration can lead to muscle fatigue and lessened coordination. Serious dehydration can cause severe symptoms leading to heat exhaustion and possibly even a heat stroke. Keep a bottle of water around, and don't wait until you feel thirsty to have a drink. Remember to drink before, after, and even during your workout.
Exercise Mistake #10: Forgetting To Breathe
Deep breaths will deliver oxygen to your muscles. If you find yourself working out so hard that you're unable to breathe well, you may be pushing yourself too hard, using improper form, or both. If you can't catch your breath, slow down or look into adjusting your form.
Exercise Mistake #11: Neglecting Proper Form
In the worst case, improper form can lead to overuse injuries. Even if you don't hurt yourself, you won't progress as quickly if you perform your workouts incorrectly. Again, a professional trainer can help you get started on the right foot and show you the right form to execute each exercise.
Exercise Mistake #12: Inconsistency
The U.S. Army knows a lot about achieving peak fitness. According to army trainers, the intensity of your exercise routine does not matter as much as consistency. Working out longer or harder just a few times every month, they say, will increase the chance of injuries or exercise-related health conditions. It's much better to exercise more often and for a shorter duration.
Exercise Mistake #13: Resting Too Long In Between Sets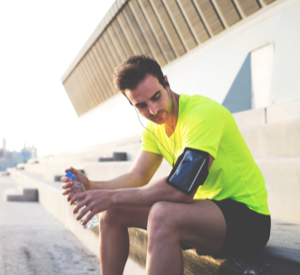 Resting for too long in between each set will waste time and keep you from seeing greater improvements. Some tactics to avoid resting for too long might include using different muscle groups for back-to-back exercises or simply time your rest periods to be 20-30 seconds each.
Exercise Mistake #14: Wearing The Wrong Workout Attire
You don't necessarily have to spend a lot of money on workout clothes, but you should use some judgment when you choose what clothes you'll be exercising in. Of course, good fitness clothes can vary by activity. Typically, loose and comfortable clothes will do in most situations, but not all.
For example, you need to make sure that biking pants aren't so loose that they'll get caught in bike pedals. Also, your choice of shoes can make a tremendous difference in your comfort and performance.
Exercise Mistake #15: Avoiding Recovery Time
Recovery time allows your body to adapt to exercise, repair muscles, and replenish energy. The length of time you need can vary, depending upon the kind of workout that you do. However, if you vary your activities, you may find that you enjoy the most productive workouts if you alternate them by muscle groups or intensity. You can work on one muscle group or body function while you rest another.
Make The Most Of Your Fitness Routine
As a beginner, you're bound to make a few exercise mistakes. Take the time to listen to your body and, if necessary, the advice of professional trainers. Naturally, you want to invest in your fitness, but some mistakes can actually lead to injuries or health hazards.
Most importantly, set goals and remain consistent. At the same time, avoid pushing yourself too hard too quickly or restricting yourself to only one kind of physical activity. Otherwise, you can avoid most of the common workout mistakes beginners make if you also exercise some common sense along with your body.

DISCLAIMER: This post is not intended to replace the advice of a medical professional. The above information should not be used to diagnose, treat, or prevent any disease or medical condition. Please consult your doctor before making any changes to your diet, sleep methods, daily activity, or fitness routine. ProForm assumes no responsibility for any personal injury or damage sustained by any recommendations, opinions, or advice given in this article. Always follow the safety precautions included in the owner's manual of your fitness equipment. 
Sources: