11 Ways To Stay Fit During The Holidays
When you try to stick to a healthy lifestyle, it's tough when the holidays get closer with all the temptations that come along with them, losing the progress you've made all year. Skip that cycle! There's no need to wait for your New Year's resolutions to begin in the next year to get back on track when you never went off track in the first place.

We're going over 11 ways to stay fit during the holidays, so that you're able to continue to enjoy and embrace the festivities while staying true to your health and fitness goals.



#1: Follow Your Normal Nutrition Plan
It's easy to let your normal eating habits go to the wind when tasty foods are everywhere, and you feel preoccupied by holiday planning. But sticking to your normal nutrition plan as much as possible will make it easier to continue with it when the New Year comes, rather than facing the roadblock of getting back to a normal routine later.
Plus, eating healthy now will give you more energy throughout the season. Stack up on extra veggies, whole grains, fruits, and other healthy fare instead of overdoing it on heavy, sugary foods.
#2: Portion Out Indulgences
We don't want you to sacrifice your enjoyment during this jolly season! Simply stick to the rule of moderation when you indulge in rich meals and desserts that are traditions of the holidays. Portioning out meals and decadent treats are especially important during this season of abundance.
So, go ahead and enjoy a small piece of cake or gifted cookies, but don't go overboard. Remember the motivation of sticking to your health and fitness goals and seeing the progress you've worked so hard for all year. It's best to balance out your diet with healthy foods, like fruits and vegetables, instead of eating too many indulgences, which will help to strengthen your immunity during the flu season.
#3: Stay Active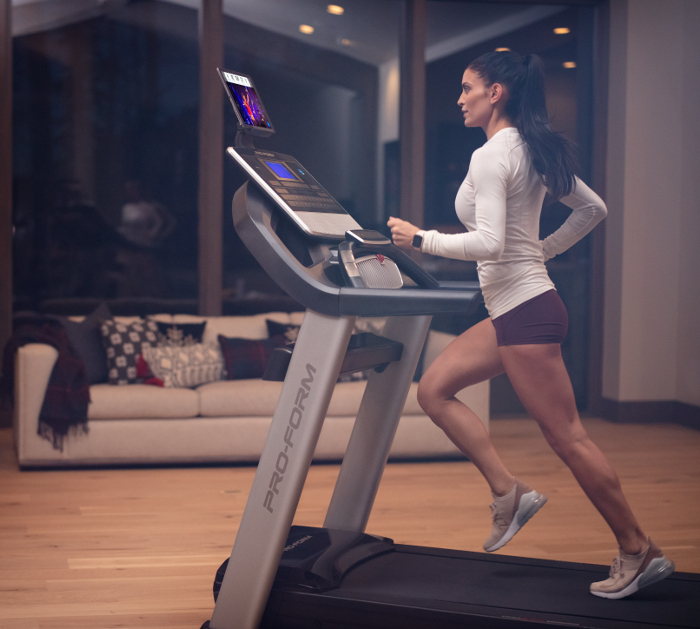 While nutrition is essential to a healthy weight, exercise helps you burn those extra holiday calories to follow your weight maintenance. Find time within your busy routine to workout, and you'll gain the added benefits of better mental health and less stress that exercise offers.
Also, think about planning activities with your loved ones that keep everyone moving while enjoying each other's company. Try festive activities like walking around town to see holiday lights, going ice skating, and playing in the snow. This is a great way to focus on healthy fun rather than surrounding holiday foods only.
#4: Go To Bed At A Reasonable Hour
Not getting enough sleep can do far more than making you feel sleepy. A lack of sleep can interfere with your optimal health and throw off your life in far-reaching ways. For instance, it can make it more difficult for you to concentrate, increase your risk of numerous chronic health conditions, and negatively affect your mental health.
By not getting enough sleep, this can also encourage you to eat unhealthy foods, such as options with too much carbohydrates. When you're tired, you're more likely to eat too much food overall as sleep affects peptides that control appetite responses. A lack of sleep has even been connected to a higher risk of obesity.
Overall, catching enough z's during the holidays can not only help you stay fit, but also support the rest of your health.
#8: Stay Hydrated
Drinking enough water to hydrate your body is always important. Taking in enough water can prevent you from becoming dehydrated from salty holiday meals and snacks. It is also a great tip for preventing overeating.
Since many people tend to travel to be with loved ones for the holidays, this can also lead to dehydration. This is especially true if you're flying to your destination as a plane cabin has less humidity than normal air that can dehydrate you. By keeping these in mind, you can keep your body in optimal health and restore the fluids you lose.
#9: Schedule Your Day
Surely the holiday season can get overwhelming with extra items on your to-do list. That's what makes it so easy to toss healthy activities aside. But when you schedule your days, you can find time for both your seasonal activities and your healthy lifestyle.
Make time to prepare healthy meals and schedule in regular workouts. Scheduling and following a healthy plan can help you prevent stress, but it's also important to promote a work/life balance to prevent an overabundance of responsibilities that can lead to additional stress.
#10: Track Your Activities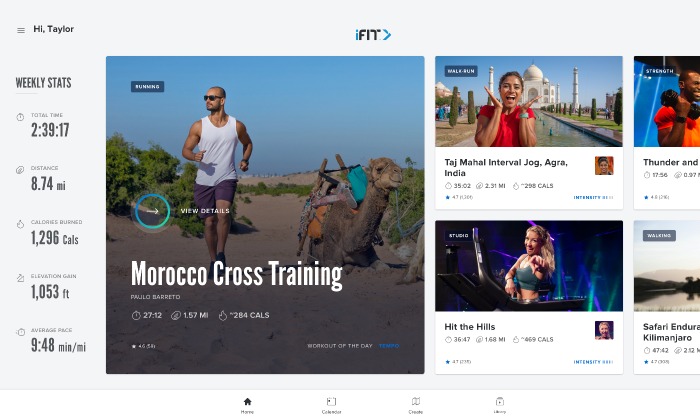 In addition to scheduling your activities and responsibilities, it's smart to track the healthy activities you're engaging in. Make note of your workout sessions, including the length and intensity, as well as foods and drinks you consume. This tracking may help you see a pattern of your progress during the holidays. You can see how far you've gone off track and what you need to do to get back to your goals. At the same time, tracking might give you the motivation to stick to your goals, so you don't veer too far from them.
#11: Make Meal Prep A Priority
When you include meal prep within your schedule, you'll find it easier to stick to a healthy eating routine. Plan out different healthy meals you can enjoy throughout the week. Just because it's the holidays doesn't mean that meal prepping goes out the window.
These could include simple options to throw together, such as slow cooker meal and salad. Then prepare some foods in advance to make, completing each meal quick and easy on a daily basis. Meal prep could include preparing ingredients through peeling, chopping, and other steps. You could also portion out easy snacks and meals, which can help you eat a healthy amount. Plus, you can cook some meals in advance and freeze portions to grab for later.
When you have meals already made, it can be easier and less time-consuming to follow a healthy eating plan rather than giving in to fast food or grabbing whatever treats are in front of you. Within your meal prep, you can plan to eat light meals before holiday feasts rather than starving yourself all day and then overindulging on rich foods.
Conclusion
Ending the year in a healthy manner is the perfect way to move into the New Year, and avoid having to deal with the aftermath of guilt and stress for neglecting your health and fitness goals. By paying closer attention to your meals and activity level, you'll be well on your way to staying fit during the holidays.
DISCLAIMER: This blog post is not intended to replace the advice of a medical professional. The above information should not be used to diagnose, treat, or prevent any disease or medical condition. Please consult your doctor before making any changes to your diet, sleep methods, daily activity, or fitness routine. ProForm assumes no responsibility for any personal injury or damage sustained by any recommendations, opinions, or advice given in this article. Always follow the safety precautions included in the owner's manual of your fitness equipment. 
Sources:
https://www.eatright.org/food/nutrition/healthy-eating/eating-to-boost-energy
https://www.health.harvard.edu/staying-healthy/how-to-boost-your-immune-system
https://www.proform.com/blog/burn-belly-fat-exercise-bike/
https://www.proform.com/blog/emotional-health/
https://www.webmd.com/sleep-disorders/features/10-results-sleep-loss#1
http://healthysleep.med.harvard.edu/need-sleep/whats-in-it-for-you/health
https://www.mayoclinic.org/healthy-lifestyle/nutrition-and-healthy-eating/in-depth/water/art-20044256
https://health.usnews.com/wellness/food/articles/2017-07-31/6-strategies-to-stop-overeating-backed-by-science
https://www.smartertravel.com/low-airplane-humidity/
https://www.mentalhelp.net/stress/time-management-to-prevent-stress/
https://www.proform.com/blog/fitness-motivational-quotes/
https://www.proform.com/blog/achieve-back-to-school-body/
https://www.proform.com/blog/category/nutrition/
https://www.proform.com/blog/healthy-ideas-for-lazy-person-at-home/
https://www.proform.com/blog/post-labor-day-ifit-recipe/
https://www.proform.com/blog/healthy-100-calorie-snack-ideas/