Keto Diet: What Is It And Does It Work
If you have explored weight-loss diets at all, you have certainly heard of the keto diet. High-profile doctors and celebrities have gained massive attention from dramatic stories about weight loss and relief from other health issues.

Your decision about the type of food you put in your mouth will have a great impact on your health and fitness. Take this chance to explore the keto diet to see if it will help you feel good and achieve faster weight loss compared with a calorie-reduction diet.



What Is Keto?
You can find plenty of keto diet variations. Typically, they all instruct dieters to reduce carbohydrates to less than 50 grams a day. For comparison, a medium-sized apple contains about 14.1 grams of carbohydrates, and a baked potato contains 21.15 grams. Because of the carbohydrate limits, Keto dieters have to restrict or avoid high-carb produce, grains, legumes, and of course, sugar.
Typical keto diets also call for plenty of fat and moderate protein consumption. You might also see keto diets referred to as low-carb, high-fat diets, often shortened to LCHF. On the other hand, many low-carb diets allow as many as 60 grams of carbs a day, so keto diets fall on the extreme end.
It probably sounds odd to avoid fruit, whole-grains, starchy vegetables, and consume more fat in an effort to lose fat. However, this kind of diet has generated plenty of success stories and advocates.
What To Eat On A Keto Diet?
Dr. Andreas Eenfeldt, MD advocates for the keto diet and provides a printable list of healthy keto food on his website. These are some of the main examples of allowed keto diet foods:
Most animal protein including fish, chicken, red meat, dairy, and eggs
Natural fat, such as butter and olive oil
Above-ground vegetables like leafy and cruciferous vegetables and low-starch nightshades
Nuts and berries, in moderation
Water, coffee, and tea
Rarely, dry wine and no-sugar cocktails
The doctor suggests avoiding sweets, pastries, legumes, starches, beer, and most fruit. He makes an exception for high-carb fruit by saying that it's fine for an occasional treat or reward, and should be thought of as a sort of nature's candy. Besides restricting types of food, Dr. Eenfeldt says keto dieters should mostly choose unprocessed or minimally processed, natural food. When it comes to food choices, the shorter the list of ingredients in a packaged food, the better.
Now that you have an idea of what kind of foods that you are allowed to have on a keto diet, iFit has great keto recipes for breakfast, lunch, and dinner.
Should Keto Dieters Cut Calories?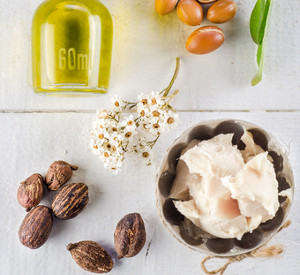 The keto diet doesn't emphasize calorie restriction, though most nutritional experts will advise dieters to exercise some common sense. Typically, the fat content of their food will help satiate people to the point they don't find themselves overeating after sticking to the diet for a few days.
Some exceptions exist, and if a person suddenly starts consuming 4,000 calories a day and burns only 2,000 calories, they won't enjoy success with this kind of eating plan. A good rule of thumb might be to include a protein that takes up about a quarter of a dinner plate, then fill the rest of your plate with low-carb vegetables.
On the other hand, keto dieters need to consume enough fat to keep themselves feeling satisfied. The doctor suggests experimenting a bit because some people may need more or less, depending upon their metabolism and activity level.
The next section explains how keto diets help people lose fat while eating fat, and it can help you understand how much you should eat.
How Does A High-Fat Keto Diet Help People Lose Fat?
The right amount of fat from sources like olive oil, butter, cheese, and meat will help curb appetites, but too much will slow down or even halt weight loss. This is because a keto diet works by training the body to burn fat and not carbs for energy.
How Does Ketosis Work?
Keto is short for ketosis. This natural metabolic process occurs when your body doesn't have enough carbohydrates to burn and begins to produce energy from fat. In turn, your liver sends ketones into your bloodstream, so your body can use them as fuel.
Ketosis usually begins after three or four days on a keto diet. Some people may experience ketosis by only restricting carbs to about 50 grams a day, but most keto diets set the initial target to 20 grams. Like fat consumption, the amount of carbohydrates that you can consume and still lose weight may vary.
You may only need some self-assessment to figure out how you should tailor your keto diet. If you're not losing weight, you may need to reduce one or both of these macronutrients. If you're losing weight but feel hungry or fatigued, consider adding in more fat. If you're very active, you may be able to tolerate the higher range of carbohydrates.
What Are The Side Effects Of Ketosis?
For the first few days, some people report feeling some negative side effects while their body transitions from burning carbs to burning fat. Symptoms of the so-called "keto flu" are usually mild, only last a few days, and might include headaches, fatigue, and sugar cravings. Some folks do experience more severe flu-like symptoms that may last for weeks.
In a few cases, the duration and severity of symptoms might cause some folks to choose another kind of weight-loss plan. Some ways to reduce these keto side effects include staying hydrated, ensuring adequate consumption of vitamins and minerals, sleeping enough, and consuming more fat.
Is A Keto Diet Healthy?
Yes, the keto can be healthy and deliver great results for some; however, if you're living with diabetes or kidney disease, be sure to be cautious and consult your doctor before attempting the keto diet. It may do you more harm than good.
Doctors from Harvard Medical School reported that numerous studies have found that LCHF diets can help reduce seizures. Evidence suggests they might improve symptoms of Parkinson's, sleep disorders, MS, and other serious health conditions. Studies confirm that this kind of diet appears to help people initially lose weight faster than they would on a more traditional low-fat or low-calorie diet too.
The article did raise concerns that many keto dieters eat too much saturated fat from animal products. Also, they found that many of their patients found the diet a good short-term solution to drop a few pounds but was hard to stick to for several months because of the restrictions on the kinds of starchy comfort foods they enjoyed.
Is The Keto Diet The Best Diet For You?
This popular diet appears to help people lose fat and curb cravings rapidly. Proponents say they experience an improvement in energy, feel satiated, and have managed to increase fat breakdown. They might also enjoy other health benefits of losing weight, like a drop in blood pressure. You can further support your fitness goals by incorporating a regular fitness routine into your schedule.
Obviously, people vary, and some folks find that the "keto flu" is unmanageable for them or after losing a few pounds, they get stuck at a plateau or may even gain weight. Combining the keto diet with a structured workout can give you a boost in reaching your fitness and health goals.
DISCLAIMER: This post is not intended to replace the advice of a medical professional. The above information should not be used to diagnose, treat, or prevent any disease or medical condition. Please consult your doctor before making any changes to your diet, sleep methods, daily activity, or fitness routine. ProForm assumes no responsibility for any personal injury or damage sustained by any recommendations, opinions, or advice given in this article. Always follow the safety precautions included in the owner's manual of your fitness equipment. 
Sources:
https://www.health.harvard.edu/staying-healthy/can-the-keto-diet-help-me-lose-weight
https://www.ncbi.nlm.nih.gov/books/NBK499830/
https://fdc.nal.usda.gov/fdc-app.html#/food-details/577849/nutrients
https://fdc.nal.usda.gov/fdc-app.html#/food-details/170111/nutrients
https://www.healthline.com/nutrition/ketogenic-diet-101
https://www.mayoclinic.org/healthy-lifestyle/weight-loss/in-depth/low-carb-diet/art-20045831
https://www.dietdoctor.com/low-carb/keto/foods#keto-diet-food-list
https://www.ifit.com/blog/keto-scrambled-eggs
https://www.ifit.com/blog/keto-shrimp-fajita-salad
https://www.ifit.com/blog/keto-browned-butter-chicken
https://www.researchgate.net/publication/268450174_Do_ketogenic_diets_really_suppress_appetite_A_systematic_review_and_meta-analysis
https://www.webmd.com/diabetes/type-1-diabetes-guide/what-is-ketosis
https://www.webmd.com/diabetes/qa/what-are-ketones
https://www.healthline.com/nutrition/keto-flu-symptoms
https://www.webmd.com/diabetes/type-1-diabetes-guide/what-is-ketosis#2
https://www.healthline.com/nutrition/10-signs-and-symptoms-of-ketosis
https://www.ncbi.nlm.nih.gov/pubmed/17228046
https://www.nejm.org/doi/full/10.1056/NEJMoa022637
https://www.physiology.org/doi/full/10.1152/ajprenal.00149.2007