Explore Everest Base Camp on iFIT
Introducing the groundbreaking iFIT® workout series, Everest: A Trek to Base Camp Series. You now have the opportunity to explore the highest mountain in the world on your ProForm machine. With the Sanskrit name Sagarmatha, which means "Peak of Heaven", Everest is definitely a sight to see, and you can do so now on iFIT.  

About The Everest Workout Series
The Everest: A Trek To Base Camp Series entails 18 parts that will take you all the way up 17,500+ feet to the world famous Everest Base Camp. But don't be intimidated! Though you may assume that this workout series will be extremely challenging, it was designed for all skill levels.
ProForm and iFIT work well together to provide a user the option to opt out of the iFIT guide's adjusted speed and incline during workouts and manually select their preferred adjustments while continuing to follow the workout. Then, once a user is ready, they can easily start again and follow the iFIT guide's automatic adjustments with a touch of a button. This innovative feature is to provide some comfort to those who are concerned about not being at a certain fitness level to keep up with their iFIT guide during the workout. With time and as a user's strength and endurance improves, this feature may not be used as frequently, though it stands as an accessible option if ever needed.
Like other iFIT workouts, you will experience more than just a great workout in this Everest workout series. As you climb, trek, and make your way up the mountain, you'll work through a variety of steady speed, train-to-terrain, and recovery workouts all the while learning about the rich history and culture of this mountain, those who have climbed it, and the Sherpa communities who live on it. You'll also hear about many brave climbers who have conquered all 29,032 feet of Everest.
Note: you're not limited to accessing this workout series on only one machine. Choose to work out on a ProForm treadmill or elliptical.
About Your iFIT Guides
You will be guided by professionally trained iFIT Guides: Kenton Cool, Lydia Bradey, and Ang Tshering Lama. Each of these guides has a unique perspective and relationship with this amazing mountain. and you'll get an exclusive, inside look into their expert knowledge.
Kenton Cool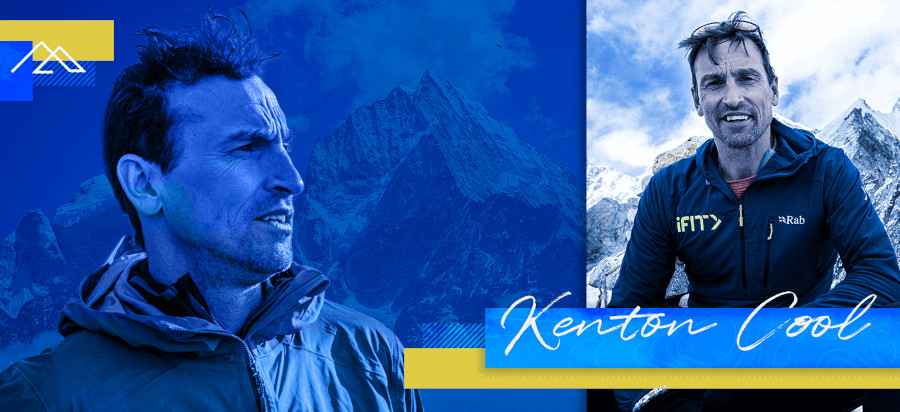 Kenton is one of the world's leading high-altitude climbers that has summited Everest 14 times throughout his climbing career! He has the highest success rate of any climber and once summited Everest twice in a single week! With his positive attitude and passion for conquering mountains, he'll keep you motivated throughout your trek.
Lydia Bradey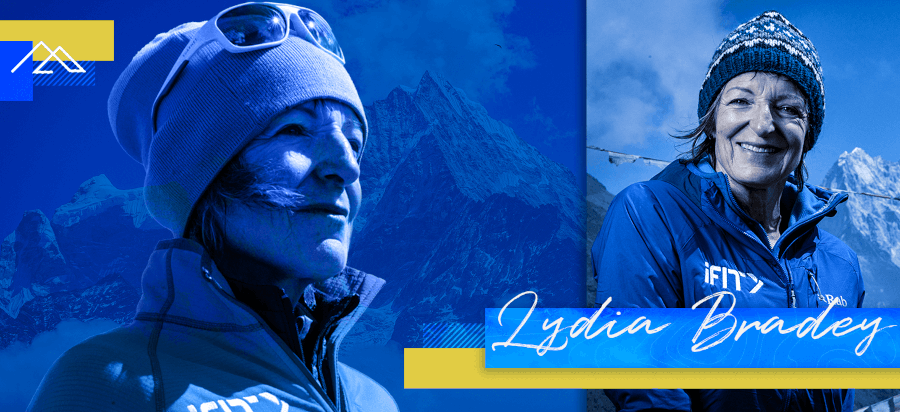 Lydia is a New Zealand mountaineer that made history as the first woman to summit Everest without supplemental oxygen, and is the only New Zealander to have accomplished this feat. Her experience in high-altitude, remote, and extreme environment climates makes her an excellent trainer to guide you on this journey.
Ang Tshering Lama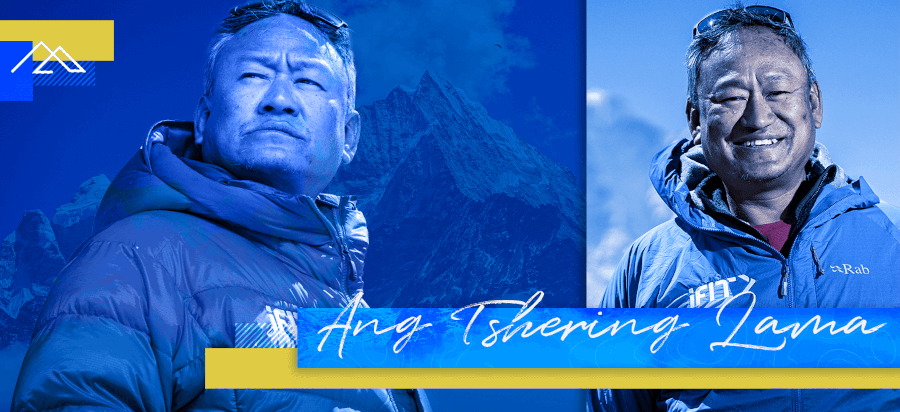 With years of outdoor teaching experience, Ang will engage you in interesting stories and facts about the mountain. He even rescued two climbers on Everest at over 28,000 feet! With experience in guiding in Nepal, India, and more, he loves to share the experience and culture of his country with others.
Conclusion
Get ready to take in some truly breathtaking views and go on an adventure of a lifetime. And as you come to the end of the Everest Base Camp Series on iFIT, the experience and stories that are left with you will leave you wanting more.
DISCLAIMER: This blog post is not intended to replace the advice of a medical professional. The above information should not be used to diagnose, treat, or prevent any disease or medical condition. Please consult your doctor before making any changes to your diet, sleep methods, daily activity, or fitness routine. ProForm assumes no responsibility for any personal injury or damage sustained by any recommendations, opinions, or advice given in this article. Always follow the safety precautions included in the owner's manual of your fitness equipment. Shipping times are dependent on in-stock inventory and delivery timeframes may vary. Make sure to check the website for any specific delays in delivery and shipping.
IFIT DISCLAIMER: iFIT requires an internet connection and Wi-Fi to function.  You will be required to provide your credit card information upon sign-up for iFIT. Your Commitment Period may be month-to-month or twelve (12), eighteen (18), or thirty-six (36) months, depending on your agreement. Terms shall apply to your iFIT use and subscription during your Commitment Period and any subsequent Renewal Term. Unless you cancel your account or notify us at least twenty four (24) hours prior to the expiration of your commitment period that you do not wish to renew your subscription, your iFIT subscription will automatically renew for an additional month, one (1) year, or two (2) year period, as applicable, for the same duration as your initial commitment period ("The Renewal Term"), and you authorize us to bill the then-applicable membership fee and any taxes to the payment method we have on record for you. 
Sources:
https://www.ifit.com/library/programDetails/6082f507086ecb04bb0cac50/everest_a_trek_to_base_camp
https://www.britannica.com/place/Mount-Everest
https://www.youtube.com/watch?v=aSkHgTnIoDE
https://www.proform.com/blog/beginners-guide-to-ifit/
https://www.proform.com/blog/faq-pro-2000-treadmill/